In BeoLiving Intelligence, the new role of "Remote Support Specialist" is introduced. The purpose of this specialist is to remotely support all Bang & Olufsen's NetworkLink products during installation and other general support needs.
Invite the specialist
There are two ways to invite a Remote Support Specialist in BeoLiving Intelligence: through the BeoLiving App or through the setup web interface (PRO only).
Once the invitation is accepted a remote specialist can access the project by logging in to Khimo.com/installer.
Invite through BeoLiving App
Through BeoLiving App, an invitation can be sent by going to the Device Settings of the BeoLiving Intelligence. Go to Remote support entry, as the following image shows.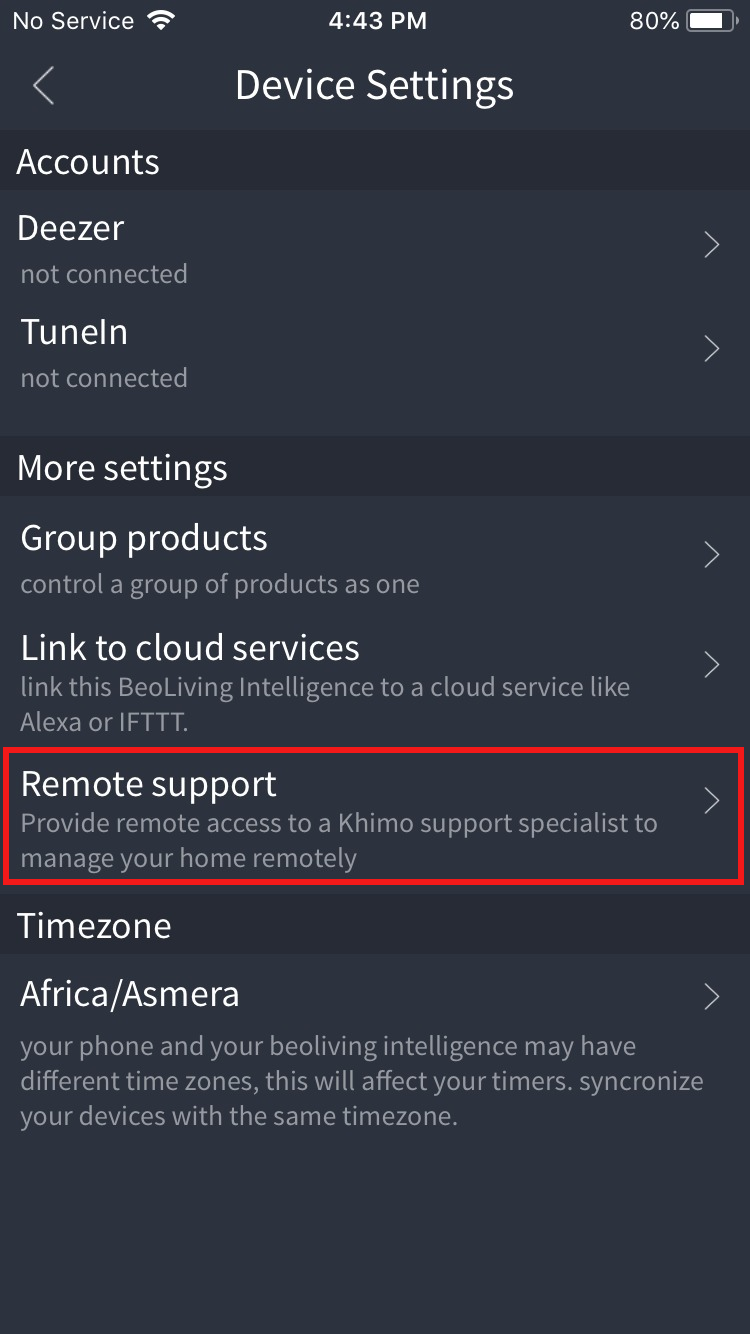 Insert the remote support specialist's email and click on Invite.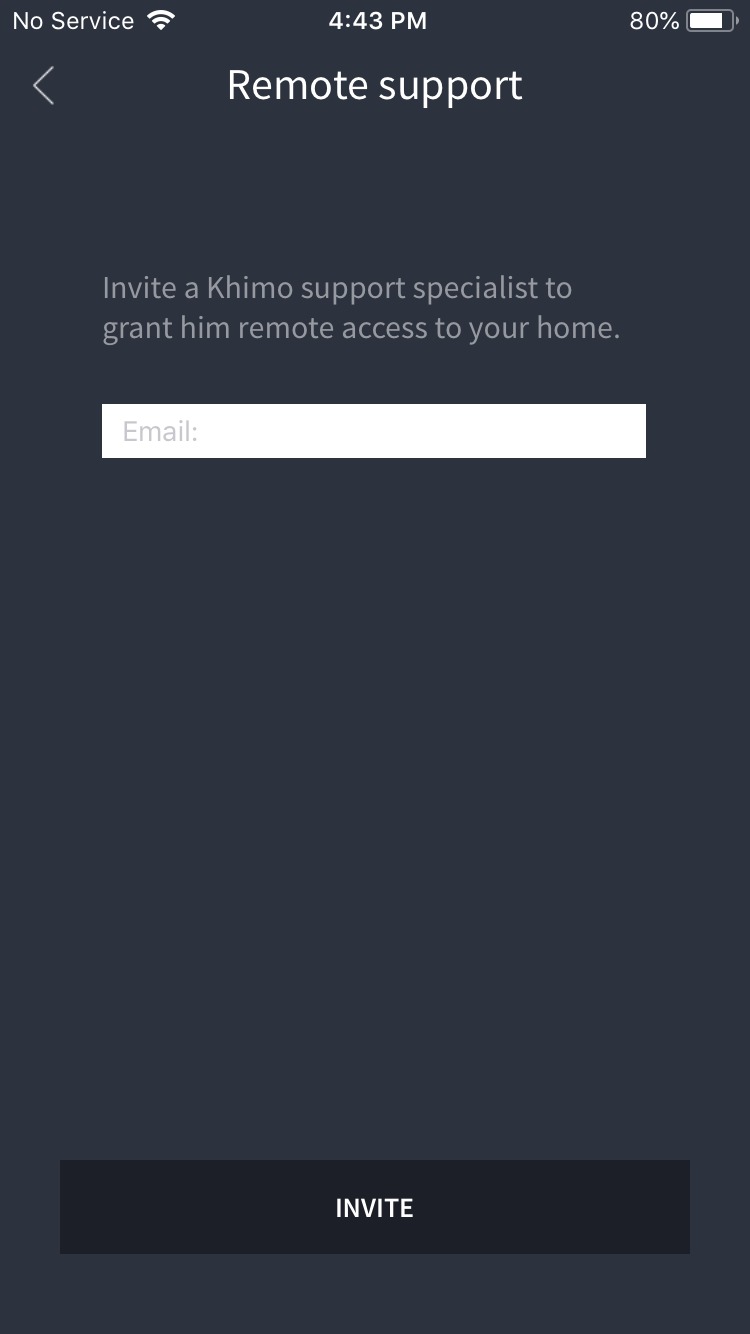 After accepting the invitation, the installer can visualize the project at Khimo.com, being able to control and check the state of all devices.
Invite through setup web-interface | PRO only
Invitation through the web-interface for a BeoLiving Intelligence in PRO mode is done at Setup > Khimo Cloud Link.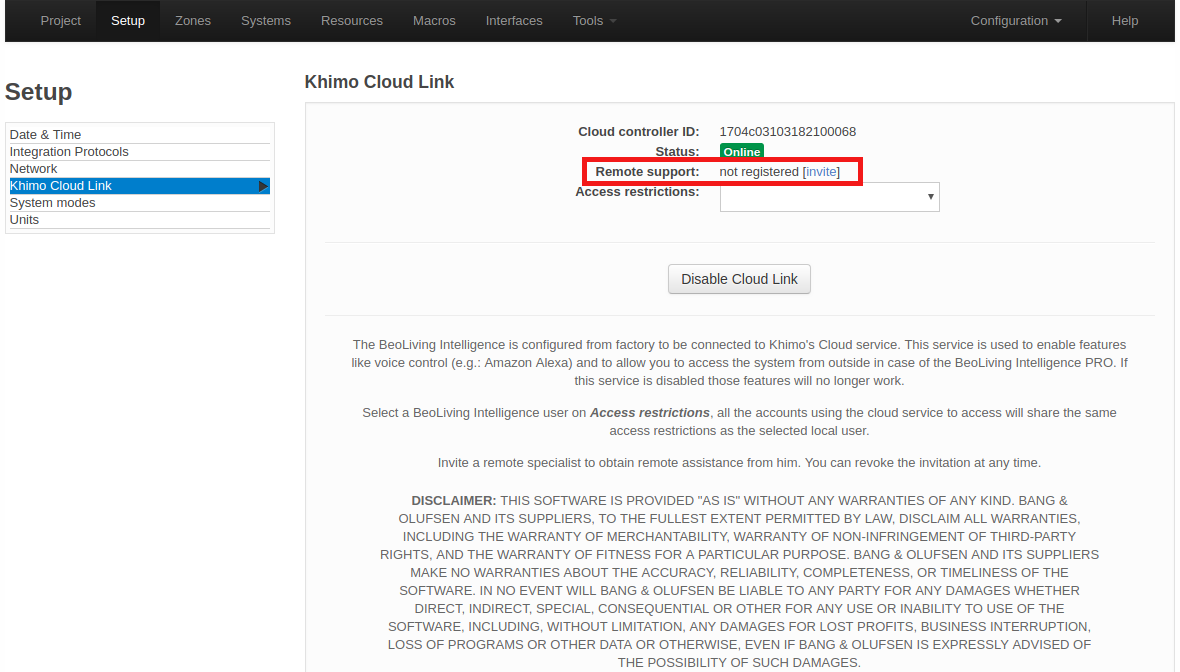 By clicking on "invite" you can send the invitation email to the remote specialist.

State monitoring and support actions
After logging into Khimo.com/installer, the remote suport specialist will be able to check the following information on the available NetworkLink devices:
Connection state: Displays if the device is online or offline.
Playing state: Shows the current playing state of the device.
Selected source: Displays the source being played by the device, if any.
Source ID: Displays the Source identifier of the source being played by the device.
Volume: Shows the volume level of device.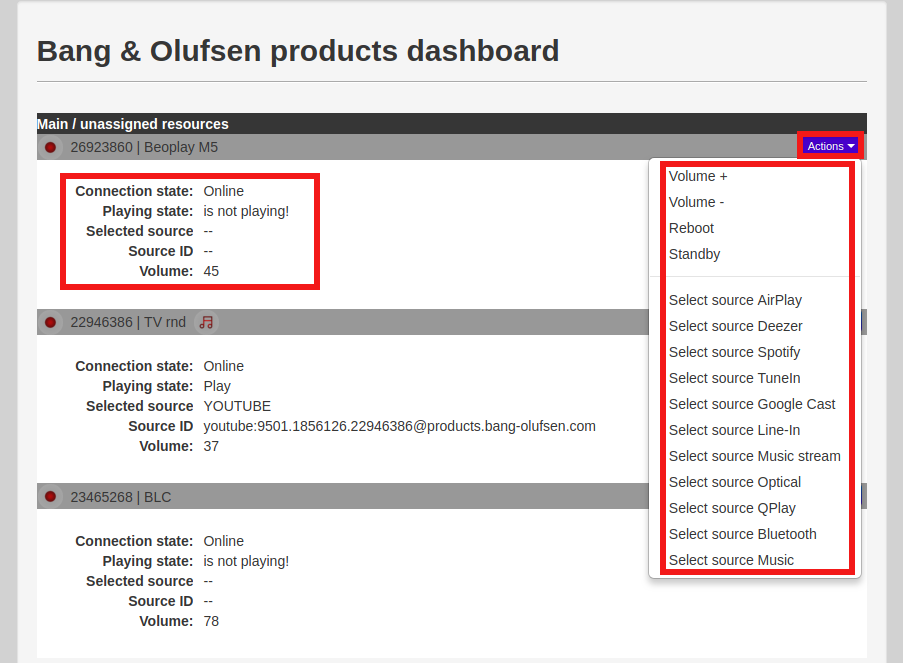 The remote support specialis will be able to perform the following actions on the devices:
Increase or decrease volume.
Put the device in standby.
Reboot the device (as long the device supports reboots).
Select a source on the device.